Back to School Style : Elevating Your School Run Outfit: The Perfect Dress Ensemble from Neon Star
Posted by ANONYMOUS BLOGGER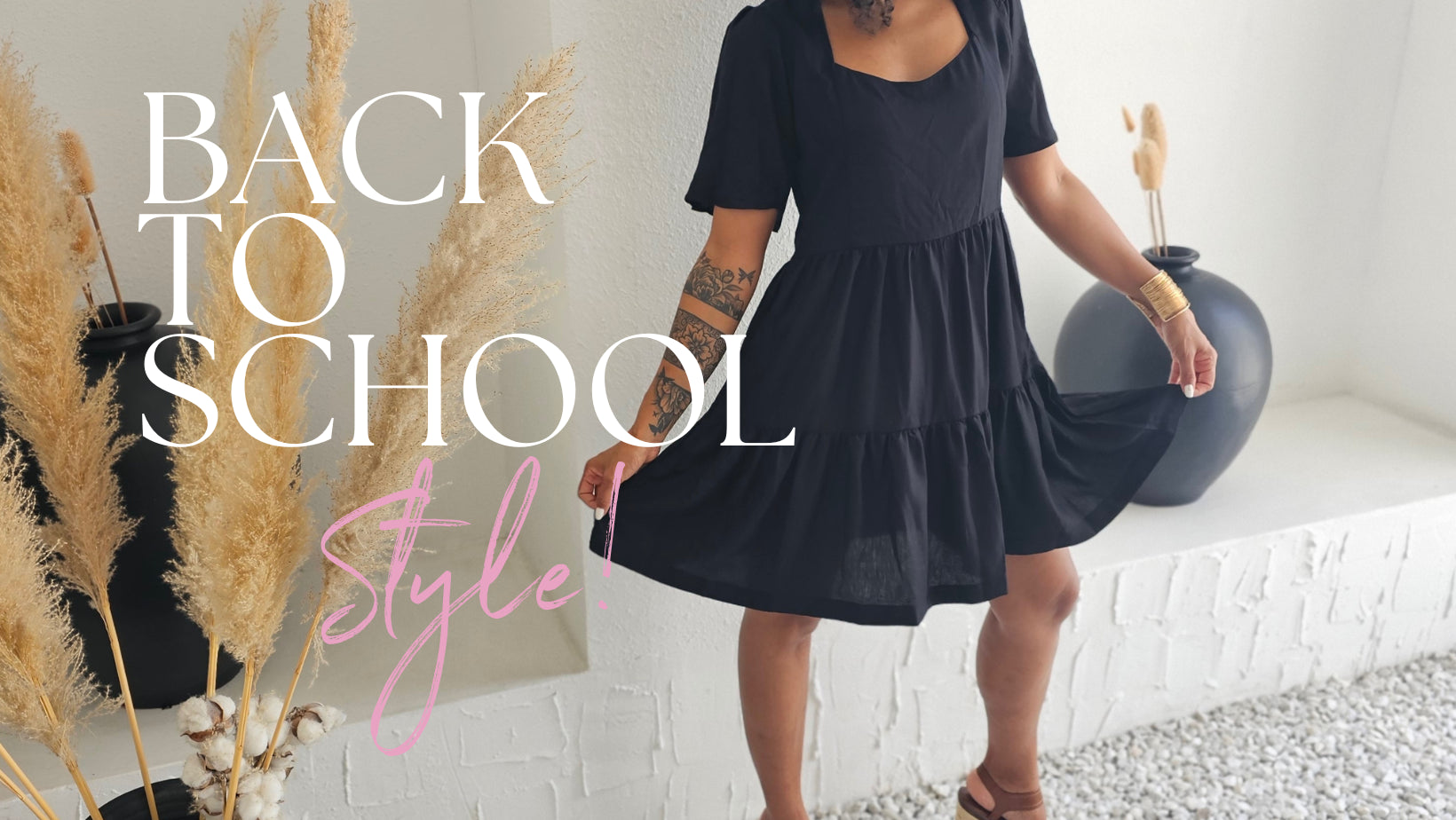 Hey there, multi-tasking marvel!
The school run – that enchanting morning whirlwind that sets the rhythm for your day. In the midst of the hustle, your choice of outfit becomes your statement.
Look no further – Neon Star presents an ensemble that effortlessly blends style, comfort, and practicality.
Brace yourself for mornings that begin with a splash of unstoppable fabulousness.
Effortless Chic with Neon Star: The "Lakes" Dress
Prepare to conquer the school run scene with Neon Star's "Lakes" Dress – your new partner in crime for looking fierce while navigating the daily hustle. Whether you're coordinating schedules or ensuring backpacks are set, this dress adapts like a chameleon. It's more than fashion; it's a harmonious dance from home to the lively corridors of the school.
Versatile Comfort for Active Mornings: The "The French Dress"
Designed for the spirited hustle, Neon Star's "The French Dress" steals the spotlight. This is your secret weapon for conquering dynamic moments – whether it's chasing after kids or tackling to-dos. Say hello to comfort that's your sidekick, turning every move into a confident style statement.
Practical Pockets by Neon Star: The "The Helen Dress"
We understand life can be a whirlwind, especially during the school run. Introducing the "The Helen Dress" by Neon Star – where fashion and function meet in sweet harmony. Beyond its chic design, this dress boasts pockets that redefine practicality. These pockets aren't just adornments; they're your trusty companions for carrying keys, lip balm, and more. Embrace mornings that are both sleek and efficient.
Personalized Style with Neon Star: The "Brighton" Dress
Neon Star celebrates your unique style. Introducing the "Brighton" Dress – your canvas for self-expression. Whether you radiate timeless elegance or a relaxed yet chic vibe, this dress lets you shine. A blend of charisma and practicality, it's your recipe for mastering the school run fashion game.
Confidently Conquering with Neon Star: The "Wrap Jumpsuit"
Ready to conquer the world, one school run at a time? Neon Star's "The Wrap Jumpsuit" is your power move. Whether you're racing to class or stealing a coffee moment, this dress is your accomplice. Enhance your look with accessories that match your vibe, and step into the day with unwavering confidence. With Neon Star's commitment to comfort, you're prepared to own every instant.
Frequently Asked Questions: The Ultimate School Run Ensemble
Q1: Why is Neon Star's ensemble perfect for the school run? A1: Neon Star's ensemble marries style, comfort, and practicality – your daily dose of fabulousness as you glide through your school run with panache.
Q2: How does Neon Star's ensemble accommodate active tasks? A2: Neon Star's collection, including the versatile "The Tiered Dress," empowers you to navigate your dynamic school run routine with ease.
Q3: Are Neon Star's pockets functional? A3: Absolutely! Neon Star's pockets, exemplified by "The French Dress," embody fashion with function, ensuring your mornings are both sleek and streamlined.
Q4: Can I personalize Neon Star's ensemble to match my style? Absolutely! With dresses like the expressive  Lakes Dress, you're free to express your unique style while conquering the practicalities of the school run.
Q5: Is Neon Star's ensemble suitable for the entire morning routine? A5: For sure! From the statement "Lakes" Dress to the dynamic "Brighton" Dress, Neon Star's ensemble accompanies you from sunrise to the final bell.
Ladies, as you master your school run choreography, let Neon Star redefine your morning routine. With dresses like "Lakes," "The Tiered Dress," "The French Dress," "Brightong," and "The Wrap Jumpsuit," Neon Star gracefully marries style, convenience, and comfort, allowing you to greet each day with confidence and a dash of fabulousness.
Revel in the harmony of fashion and function with Neon Star's artfully crafted dresses, transforming your school run into a style sensation that mirrors your vibrant personality, day after day.
Collection 2019
Sale 70% Off
Third slide